Mandy Moore took to social media to share photos after her 2-year-old son developed a strange rash due to a rare skin condition
Mandy Moore said it best: parenting is weird and hard. The This Is Us star took to social media to share some shocking photos after her 2-year-old son, Gus, woke up over the weekend with a "crazy rash" that turned out to be triggered by a rare skin condition that can develop spontaneously in kids. Thankfully, it's relatively harmless.
"This sweet boy woke up with a crazy rash on Saturday am," Moore wrote on her Instagram story, alongside a photo of sweet Gus enjoying a lollipop at the doctor's office.
Moore explained that she didn't know if eczema, poison oak, or an allergy were to blame as she took Gus to urgent care, his pediatrician, and two dermatologists. Finally, they got to the bottom of the cause.
"Turns out it's a viral childhood rash that just spontaneously appears called Gianotto-Crosti syndrome," she wrote. "It sometimes accompanies a cold but not in Gus' case. It's all over his legs and feed (ouch) and the backs of his arms, but nowhere else."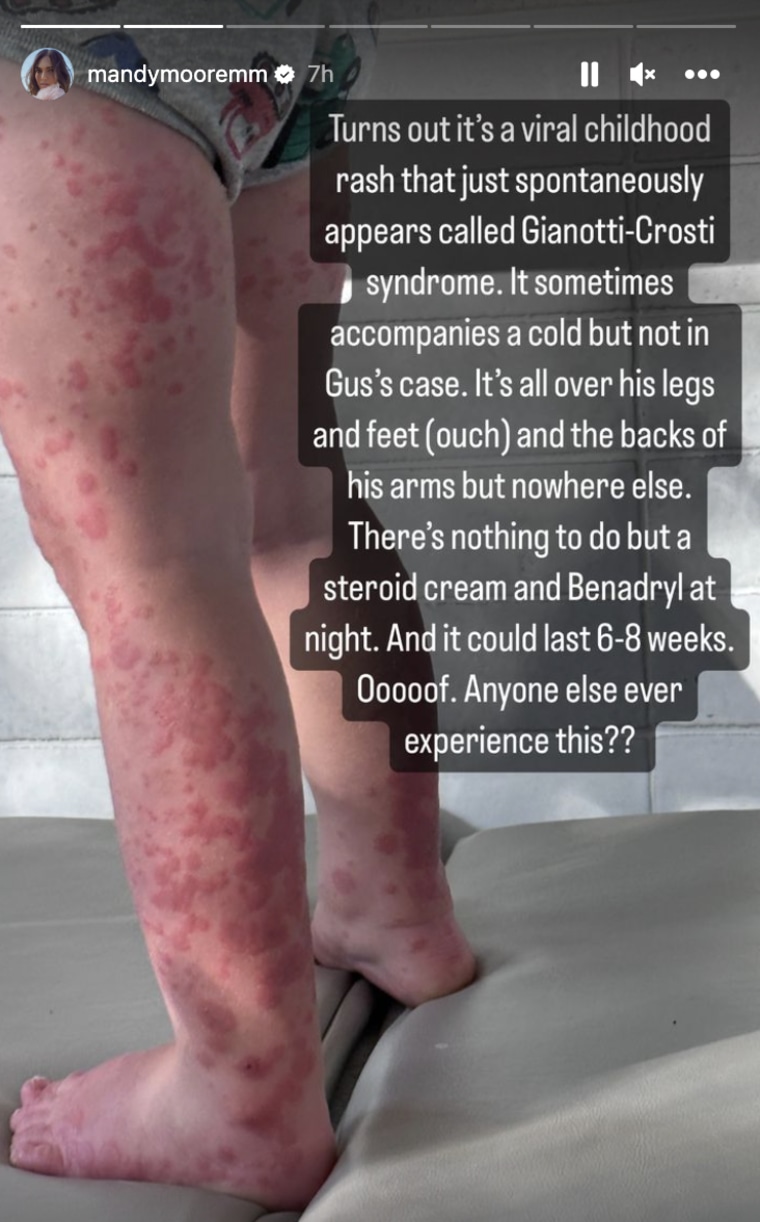 She continued, "There's nothing to do but steroid cream and Benadryl at night. And it could last 6-8 weeks. Oooooof. Anyone else ever experience this?"
Moore added, "All of that to say, this parenting thing is weird and hard and sometimes you feel so helpless (and yes I'm ever so grateful it's only an itchy skin condition). Kids are resilient and as long as he's smiling through it, we are a-okay."
Amen to that. And add this weird rash to our ever-growing list of fears for our kids.